IntheHousebiz- We have Your Work from Home – Online Store Solutions
It is important that when you outsource the design of your website, you actually purchase and own both the domain name and hosting account; the web designer is simply designing your website.
If you're not good with technology or don't have the time or patience to learn how to build your website then you're better off with InTheHouseBiz online store solutions so you can focus on the important things like product creation, marketing and promotion, and other higher value activities.
The key is you absolutely want to prevent any of the technology holding you back from getting started and running your business. You're in the business of online marketing and selling, not becoming a professional coder.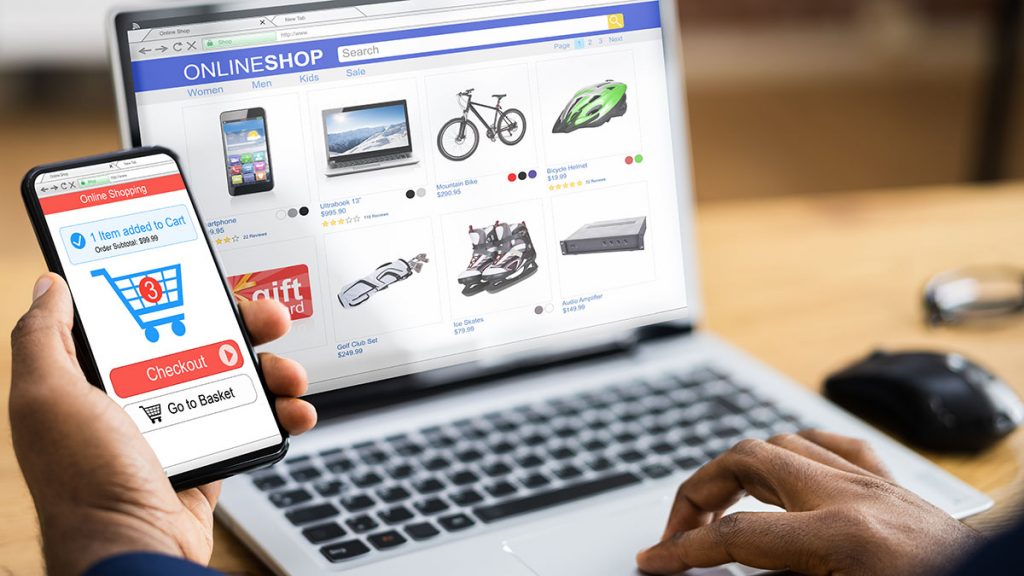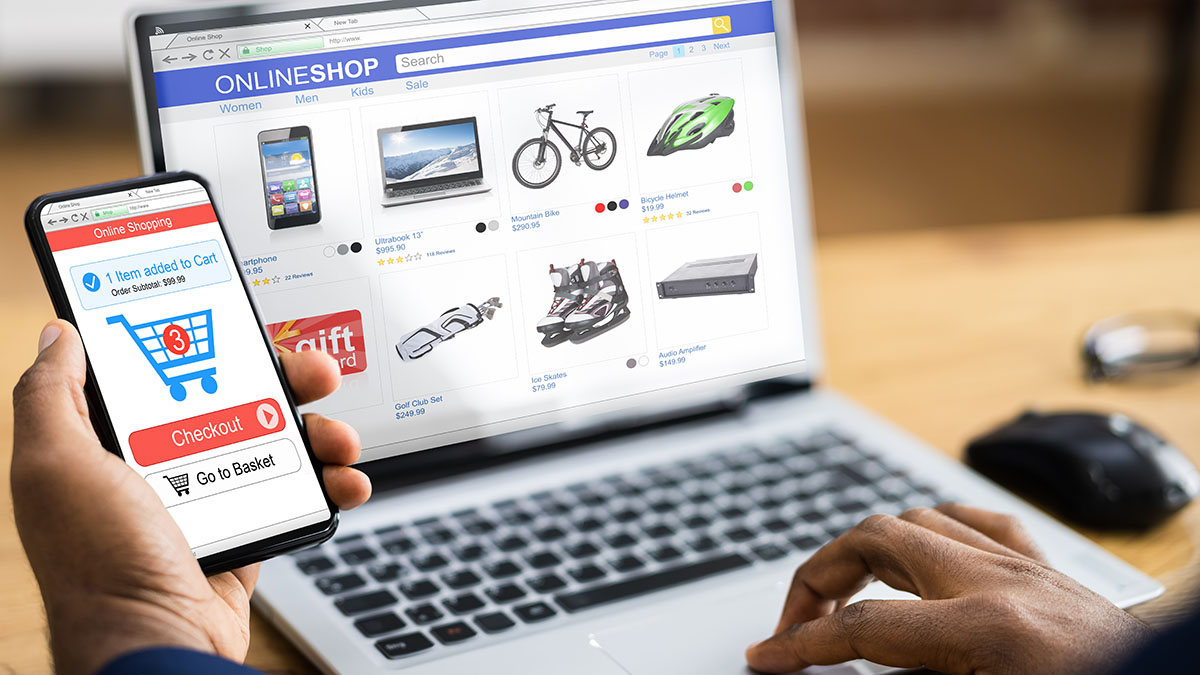 Advancements in technology and the growth of available marketplaces have made it easier than ever to buy and sell online. The ecommerce industry is expected to grow by almost $11 trillion between 2021 and 2025.

As businesses came online during the COVID-19 pandemic, the global trend toward digitization surged ahead at lightning speed. Even as regions begin to reopen, ecommerce growth keeps climbing.

Global ecommerce sales are expected to reach $5 trillion in 2022, and $6 trillion by 2024.
Merchants continue to follow consumer demand online, flocking to ecommerce in record numbers. Online stores are popping up daily, with an estimated 12–24 million ecommerce sites across the globe.

Expand your Business
with an online store
- Utilizing -
InTheHouseBiz
Custom website Solutions
We build all our online stores
with these top end Features!
Home page
About page
Contact page
Category Overview
Category Page
Product Page
Blog page
Search Results
Login/Create Account
Cart
Guest Checkout
My Order
Policy Page
SEO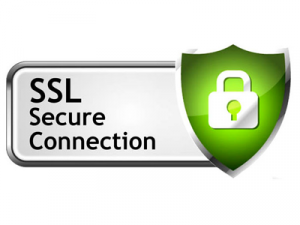 HyperText Transfer Protocol Secure (HTTPS) is the online protocol for secure communications over the internet and one of the easiest ways to help secure your e-commerce website from fraud.
Designated by a closed green lock icon on the browser address bar, HTTPS websites are deemed authentic and secure because they're certified.
This means the website really is what it's claiming to be and not a counterfeit website placed online to fool users so that bad guys can grab access credentials, credit card data, and more.

Which is a digital marketing strategy that focuses on your website's presence in search results on search engines like Google.
When you understand how SEO works, you can use different tactics to increase your visibility (or how high you rank) in search results.
Our plans include SEO basic in all our website structure.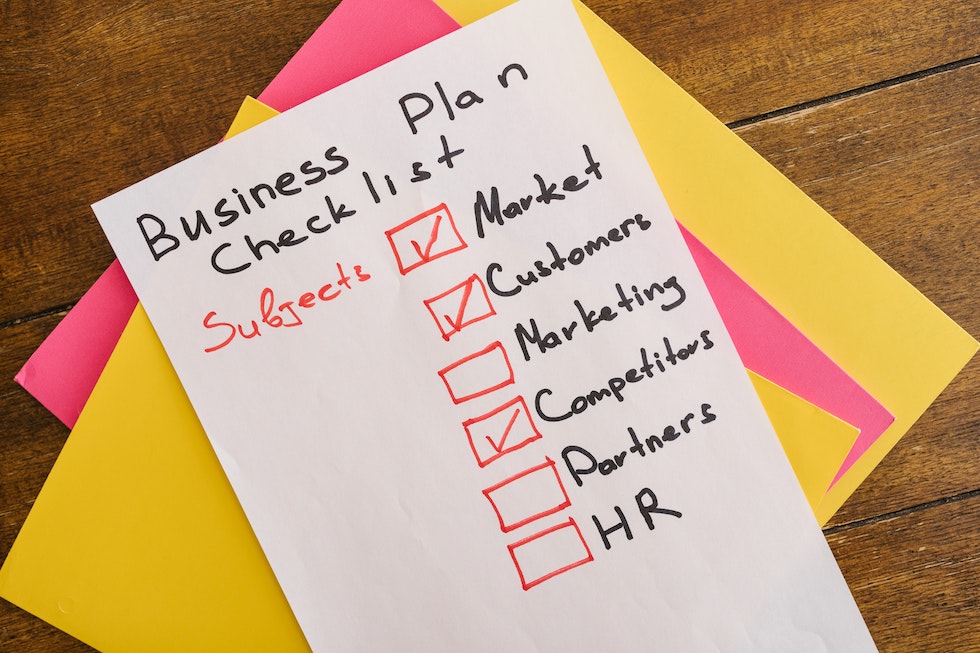 What is needed before launching my online store?
We can also set up and configure
a web builder of your choice.

BigCommerce
PrestaShop
Zyro
Square Online
Shopify
View these demo shop templates crafted
with WordPress & Woocommerce
View live
clients sites
below
InTheHouseBiz designed Home Healthcare Website. Designed my logos , business cards, and all marketing media. Edward was very friendly knowledgeable and professional. His creativity was the real gem in this project. He knew my vision and executed it without hesitation. He has helped my business grow and thrive. through website optimization. InTheHouseBiz was the only choice for my business.
Excellent, original, innovative, relevant and forever on time. InTheHouseBiz always on top of their game, whether it be website or ecommerce, product placement or company branding, InTheHouseBiz is always, always my choice.
Awesome work!! Our business website was well designed and have received great commentary from our clients. I highly recommend InTheHouseBiz for any and all website work related items. They will get the job done!
Not only does he design and create beautiful work, but he also does it with humor and unique imagination. He goes above and beyond, never missing a deadline and usually finishing ahead of time. Ed worked with us for several years and was always patient and accommodating throughout the entire process. We have been so pleased with our website and collateral.
Ed has been doing all my work and ads for about 6 years now. I continue to hire him for any job I have. He thinks outside the box, is very creative, is always available, reasonably priced and produces on time! Love him!
InTheHouseBiz very knowledgeable of all phases of the process of web design. He is very easy to work with and his ideas are amazing. His prices are very competitive.