BASIC-$850
SECURE PAGES INCLUDED
Secure Socket Layer (SSL)

RESPONSIVE DESIGN DISPLAY ON ALL DEVICES
ABOUT
SHOP
CART
CHECKOUT
MY ACCOUNT
CONTACT FORM
TERMS/POLICY/REFUND
YOUR SOCIAL MEDIA LINKS
BASIC SEO
1 -50 PRODUCTS
SECURE PAYMENT GATEWAYS

PREMIER-$1050
SECURE PAGES INCLUDED
Secure Socket Layer (SSL)

RESPONSIVE DESIGN DISPLAY ON ALL DEVICES
ABOUT
SHOP
CART
CHECKOUT
MY ACCOUNT
TERMS/POLICY/REFUND
YOUR SOCIAL MEDIA LINKS
FULL SEO/META DATA/KEYWORDS

GOOGLE SITE SUBMISSION
50 – 150 PRODUCTS
SECURE PAYMENT GATEWAYS

After choosing a Plan and make a start up payment these content elements listed below will be needed.
Don't worry, if these elements are not ready we will put up a nice Coming soon landing page!
If you already have a domain and hosting services your account log in credentials will be needed to set up your website.
If you do not have a Domain or Web hosting services we recommend Linksky
We are partnered with this company. Since 2007 for hosting all our websites.
Your images and text descriptions will be needed to populate your new online store.
Images
Product Descriptions
Product Variants ( sizes, colors,  wts.,  etc…)
Pricing
Inventory/Stock availability
About your Business Descrption.
You will be able to upload these files. We will email you a link when initial payment is processed.
In order to connect your Social accounts to your new store
Log-In Credentials
Consisting of but not limited to:
Website functions
Fix broken links
Check page load speeds
Update WordPress itself, plugins, and the theme.
User Interactivity performance
Security reports
Typically, this means properly setting up the security plugin and sending monthly security reports.
Backups -Weekly
A client may accidentally delete a page, or the website could get hacked.
Having regular backups will give  peace of mind.
Analytics reports
Send monthly reports to your clients, highlighting the most important metrics on the website.
Consisting of but not limited to:
Website aesthetics
Images and content
Page alignment
Videos performance
Alerts
Forms
Appearance and interaction
Email Sign-ups
Appearance and interaction
Platforms
Check on Desktop display
Check Tablet display
Check mobile display
Device systems
Using uploaded files from client updates only.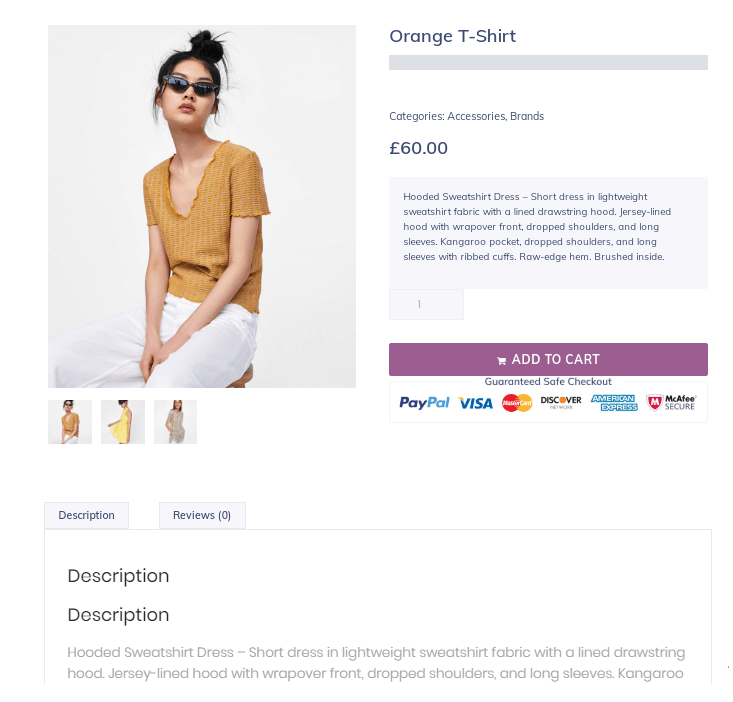 Limited to Plan. Basic/Premier

Product Images
Descriptions
Pricing
Promotions
Webmaster Fees starting @ $80 Billed monthly.